Unlock the Power of Google Tag Manager & Seamlessly Enhance Your Website's Tracking with Google Tag Manager (GTM)
In the dynamic landscape of online marketing, precise data collection and analysis have become paramount. This is where Google Tag Manager (GTM) steps in as a game-changer. Let's delve into what Google Tag Manager is, and more importantly, why integrating this system can be a strategic boon for your website.
What Exactly is Google Tag Manager GTM and Why You Need to Install GTM on your website?
Google Tag Manager is a remarkable free tool provided by Google that simplifies the process of implementing tags on your website. But what are these "tags"? Think of them as the invisible threads that weave together data collection and user tracking. These tags could encompass an array of functionalities, ranging from tracking codes for Google Analytics to elements tracking like clicks on links and buttons.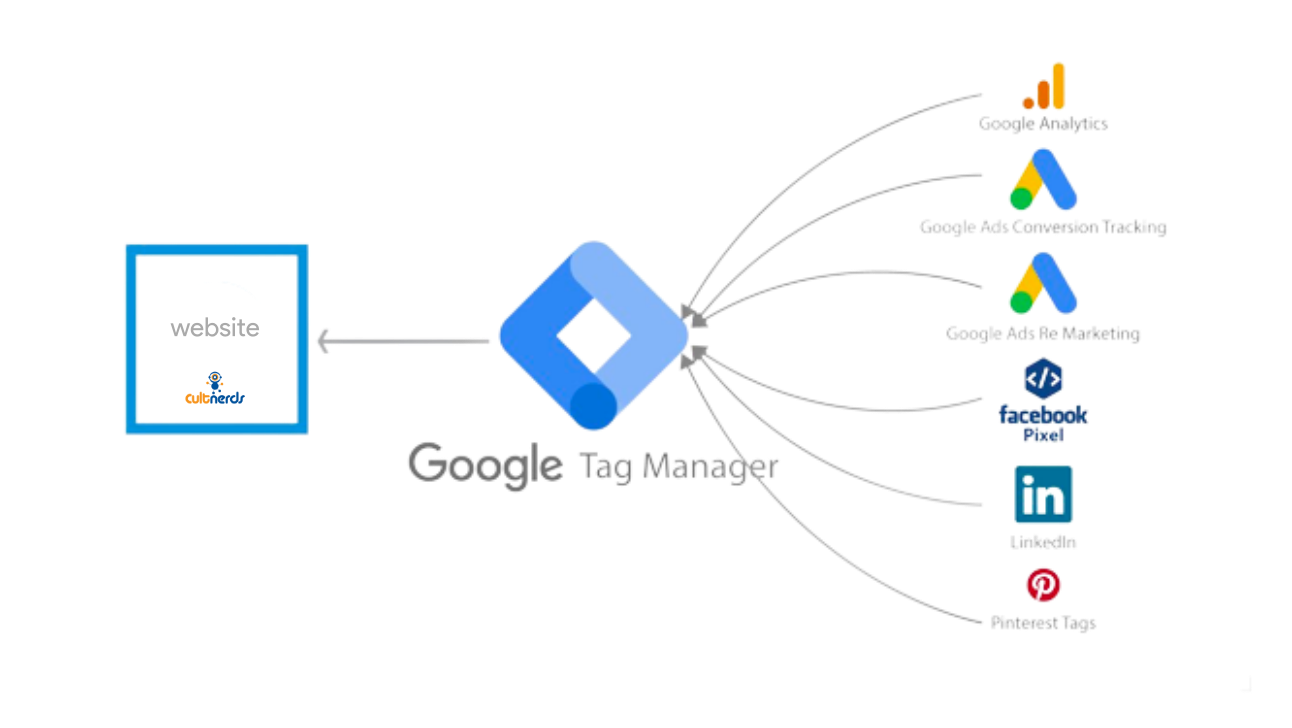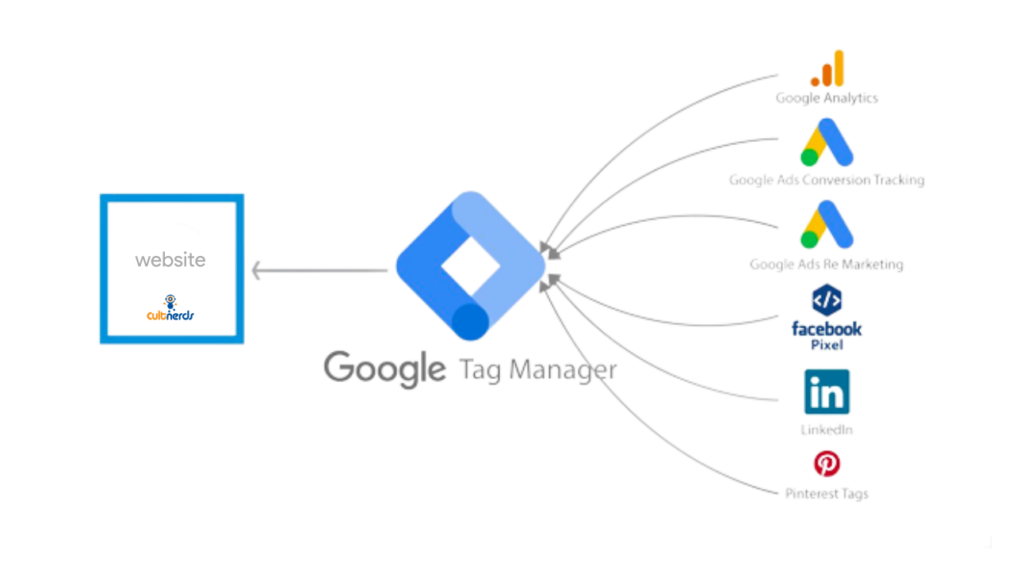 The Power of GTM: 4 Key Advantages
Independence from Developers:
One of GTM's most enticing aspects is its ability to free you from the reliance on IT and developers for code implementation. No longer do you need to navigate the complexities of coding; GTM empowers you to take the reins and manage your tags seamlessly.
Efficiency in Loading: GTM ensures that the implementation of code happens asynchronously, meaning it doesn't obstruct the loading of your website's pages. This ensures a smoother user experience and faster loading times, which are vital for user engagement and search engine rankings.
Streamlined Permissions: Delegating permissions becomes effortless with GTM. You have the authority to determine who can access and modify tracking, offering greater control and security over your website's data management.
Rapid Implementation: Need to track specific events or goals on your website? GTM has your back. It swiftly facilitates the addition of event tracking, like monitoring user interactions or gauging the accomplishment of defined goals through Google Analytics.
In a world where data is the currency of digital success, Google Tag Manager emerges as a powerful ally. Its user-friendly interface, efficiency, and versatility make it an indispensable tool for marketers, developers, and business owners alike.
Let's dive into the lesser-known tips and tricks that can help you unleash the full potential of GTM.
1. Custom JavaScript Variables: Your Secret Weapon
GTM's real power shines when you leverage custom JavaScript variables. This feature empowers you to collect data beyond the built-in variables, allowing you to create dynamic and personalized tracking solutions tailored to your specific needs. From tracking scroll depth to extracting data from hidden elements, custom JavaScript variables open a world of possibilities.
2. Preview & Debug Mode: Your Virtual Testing Ground
Before deploying new tags, triggers, or variables, the Preview & Debug mode in GTM acts as your safety net. It enables you to test changes without affecting your live website. This mode provides real-time insights into how your tags fire, helping you troubleshoot and fine-tune your configurations before they go live. After creating a new Version, GTM allows you to select the Custom HTML tag and highlights line changes.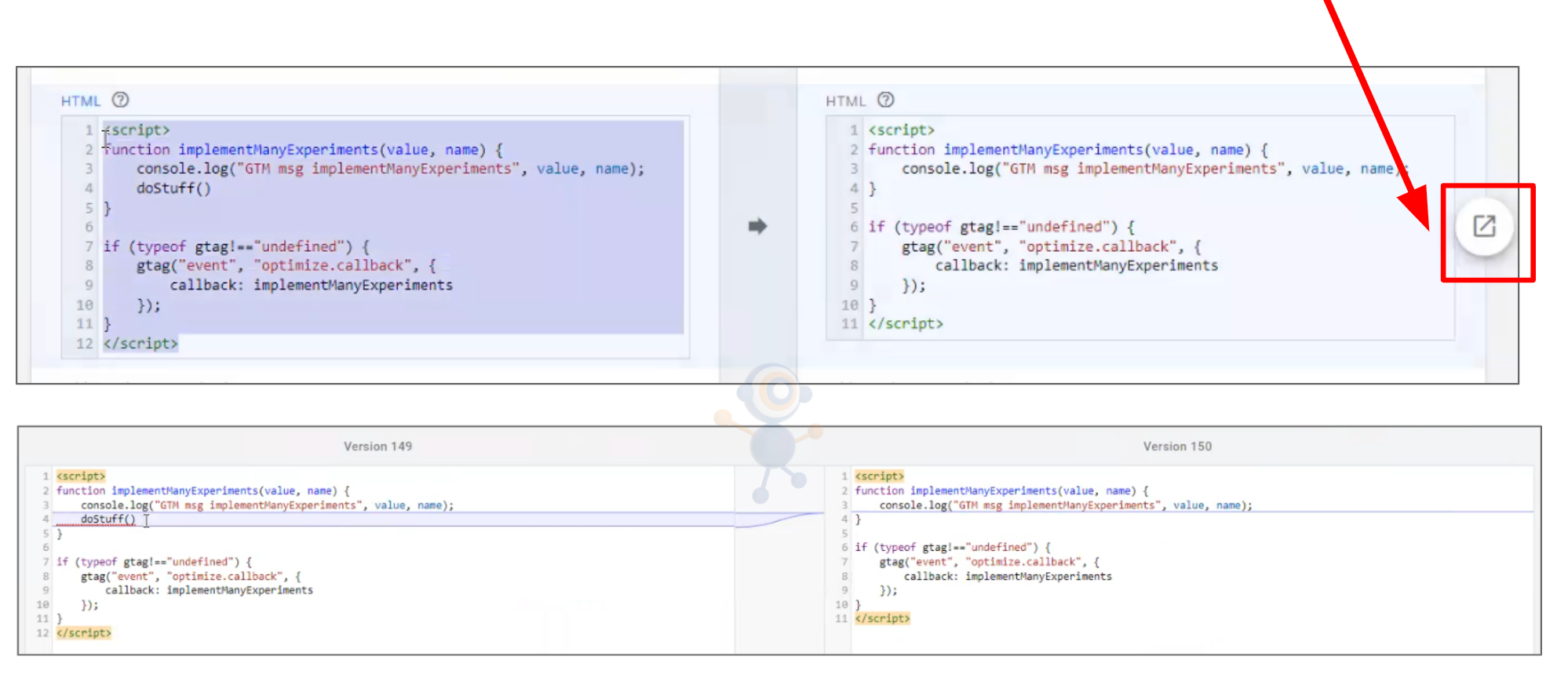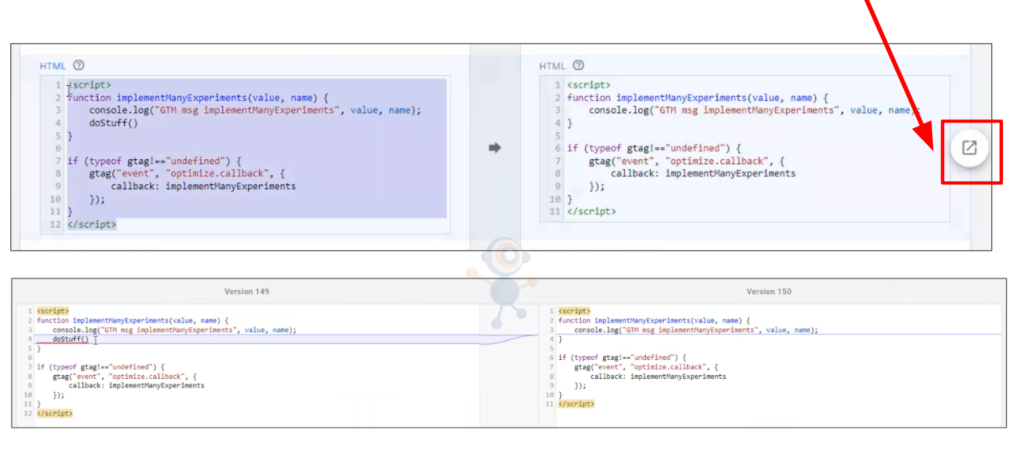 3. Built-in Auto-Event Listeners: Effortless Event Tracking
Imagine tracking clicks on external links or downloads without manually adding event listeners to each element. GTM's built-in Auto-Event Listeners do just that. By enabling features like Click, Video, and Scroll tracking, you can effortlessly gather valuable data without delving into complex coding. Bulk add/remove tags with ease – Select Tag(s) to change & Click on Edit Triggers (double circles)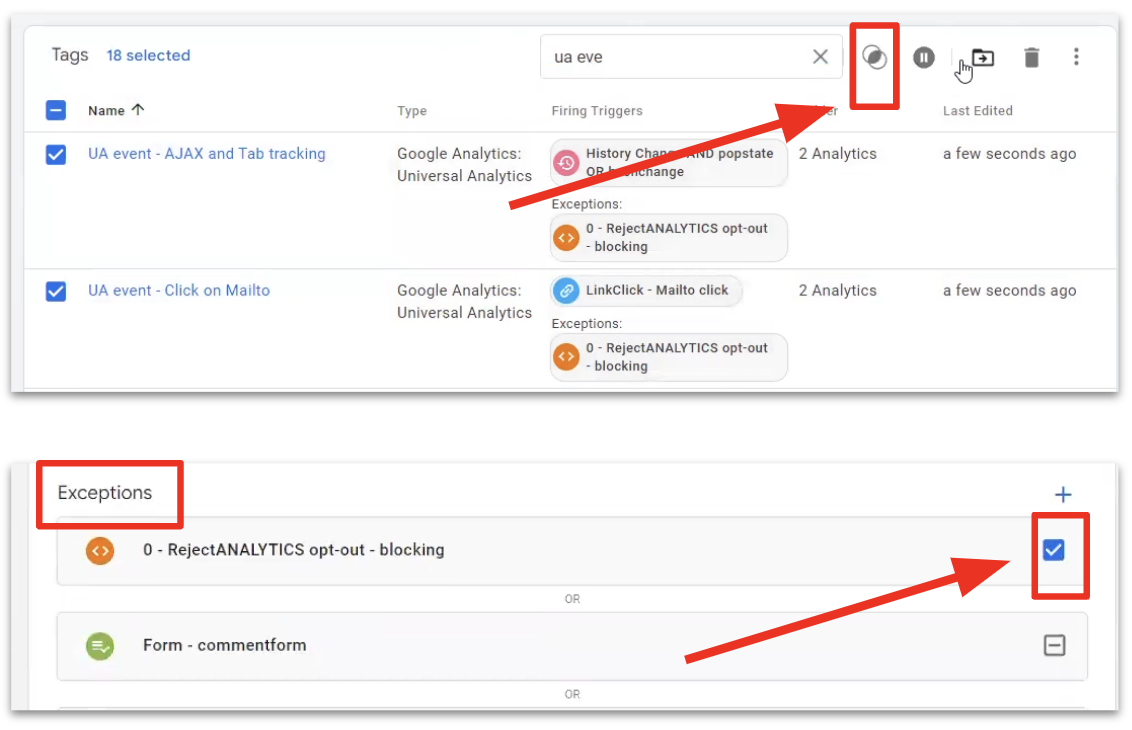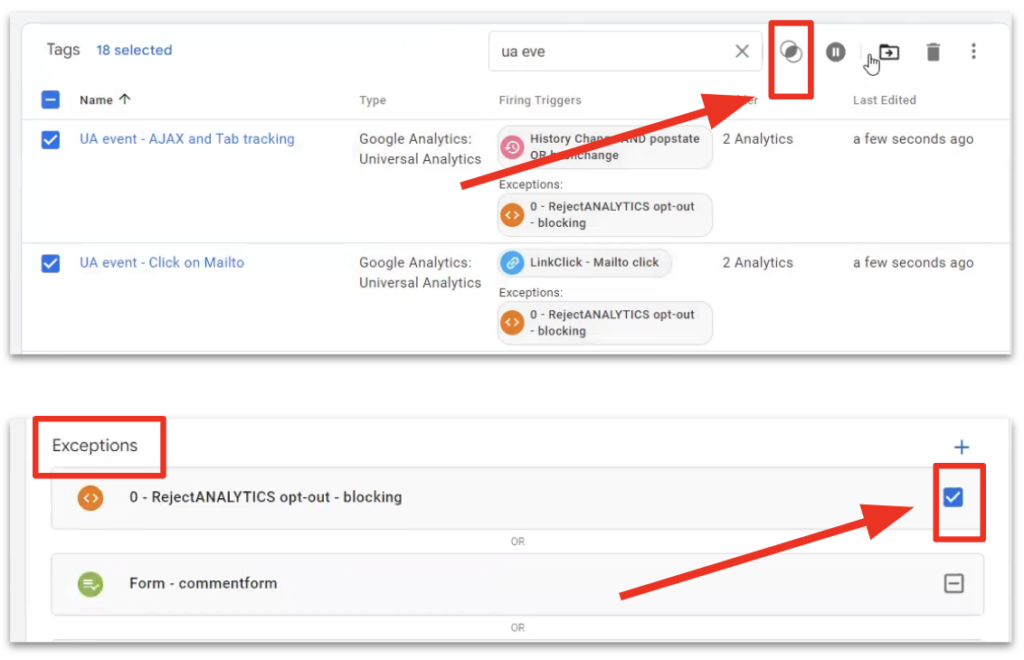 4. Data Layer: The Backbone of Enhanced Tracking
Often underutilized, the Data Layer is a powerful tool that acts as the bridge between your website and GTM. It stores information you can tap into for dynamic tracking scenarios. By integrating the Data Layer with GTM, you can pass variables, trigger events, and create personalized user experiences based on real-time data.
5. Triggers on YouTube Videos: Dive into Video Insights
GTM's integration with YouTube videos goes beyond simply tracking views. With the YouTube Video trigger, you can capture detailed interactions, such as play, pause, and completion events. This provides valuable insights into how users engage with your video content, enabling you to refine your video strategy.
Embrace the Future of Tracking
Seize the opportunity to transcend the complexities of code implementation and elevate your tracking game with Google Tag Manager. With its seamless integration and array of features, GTM empowers you to gather meaningful insights and enhance user experiences with precision.
Ready to take your tracking game to new heights? Explore these hidden gems within GTM and elevate your data-driven decision-making today. Connect with us today to explore the transformative potential of Google Tag Manager for your digital endeavors.