What is a website?
A website is a set of pages containing text, media, or links to other pages. These pages can just be static pages or dynamic pages generated using some computer code.
So, where does a website reside?
Like we said earlier, a website is a set of pages, most times pieces of code than just plain text files. A website has to be hosted on the Internet to be accessible by people on the internet. Hosting is the process of placing your web pages on a computer (called a server) and making them accessible to people on the internet.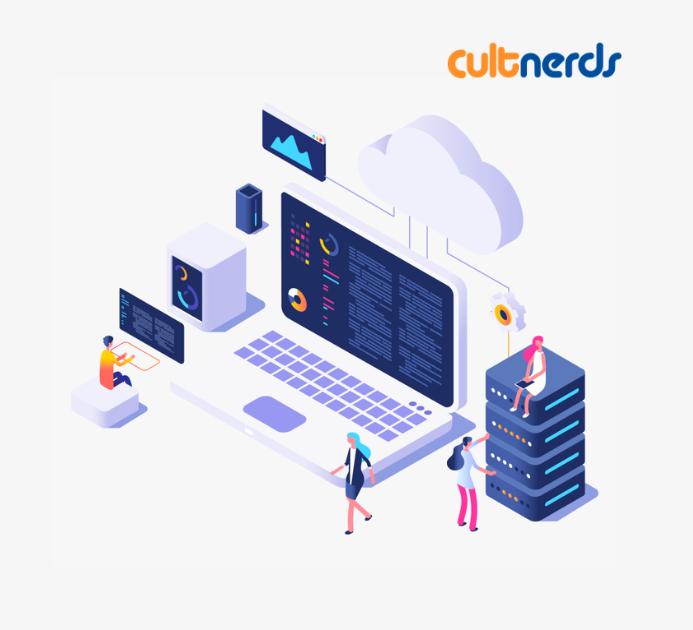 Where do I host my website?
Because maintaining servers can be difficult, there are providers offering Managed Hosting services. For example, companies like GoDaddy, HostGator, and Hostinger have Managed Hosting plans you can use to host your website.
Almost all major hosting providers provide you with a no-code dashboard like CPanel that you can use to manage your website.
CPanel has tools to manage your webpages, your nameservers, email, etc.
I have hosted my website. Now how do I access it?
Every server/computer connected to the internet is assigned a unique identifier called an IP Address. Like the name suggests, it is an address to the server.
The server where you hosted your website will have an IP address. You can check this IP Address in your CPanel account. You can access your website using this address.
Example IP Addresses: 142.250.67.206 is the IP Address for Google.
But do I have to remember these addresses for all the websites on the Internet?
Enter domain names. To make it easier for people to remember, there is a system that maps a name with the IP address, so that you can just remember the name instead of the IP address. You don't have to memorize 142.250.67.206, but just remember google.com to access Google.
Domain Names
The domain names we choose have to be unique just like IP addresses. Two websites cannot have the same domain name. So, we will need to reserve a domain name for use. This reservation is done by authorized domain name registrars like GoDaddy / Big Rock / HostGator.
So, when you hear someone saying they bought a domain name, they are actually reserving a domain name for their use. And technically, it is not buying, it is leasing for a set amount of time. You can't have ownership of a domain name, but you can always renew your lease.
What this means is that a company named Google LLC reserved a domain name called google.com for its use and has mapped it to the IP address 142.250.67.206.
Where is this mapping saved and how does my computer know which IP address(server) to connect to?
A special service, very similar to a phonebook, called Domain Name System (DNS) maps a domain name to an IP address. If you want to contact person X, you look up for their name in the phonebook and get their number. DNS works the same way. When you type in google.com in your browser, your computer looks through the DNS (phonebook) to find an IP address (phone number) and connect to it.
These phonebook-like entries are stored on special servers called Nameservers. Every domain name is associated with a primary nameserver that you can use to map to IP addresses. If you register a domain name from GoDaddy, GoDaddy will maintain its nameservers. You can associate your new domain name with the IP address of the website you hosted by creating an address record on this nameservers.
Summary
So, to summarize, to host a website on the internet, you will need:
A self-managed server or a hosting plan (HostGator Hosting/GoDaddy Hosting) that gives access to a server to host your website.
A registered domain name that you want to use for your website.
Registrar (GoDaddy/HostGator) account where you have registered the domain name. This is needed to map your domain name to your server's IP address in the nameserver.
Where does CultNerds fit into all this?
We have been building websites for at least 9 years now and are experienced in building e-commerce websites, news websites, portfolio websites and practically anything that ends with the word "website". Well, not everything, but you get the gist: We have mastered the art (skill) of building websites.
But wait, there is something more. We are not just a web development company. We are a digital transformation company. We proudly call ourselves that because of the same amount of experience in digital marketing that we have garnered over the years.
This amalgam of tech and marketing expertise changes things in more ways than you can imagine. Every technical change is made, keeping in mind, the marketing implications it might have. And every marketing decision we make, takes into account, the technical challenges we might encounter.
We are not building you a website; We are building you a bridge into the digital world. We are going to leverage your brand reputation to drive more digital customers your way, improve your online sales or any other objective you might want to achieve.
If you want a website, upgrade an existing website or want digital marketing services for your online business, talk to us at hi@cultnerds.io / +91-7730065888.